The Gutter Coil Caddy is a valuable tool used to hold a gutter coil while it is being unrolled.  It is a very simple and inexpensive, yet effective design consisting of four strategically placed rollers inside a steel frame.  It is designed to sit in front of your gutter machine and does not need to be mounted to the floor.

The Coil Caddy's black powder coated steel frame has two 16 gauge steel rollers with 7/16 inch hex steel axles.  Each roller has the capacity to hold over 350lbs., however, the Coil Caddy performs most consistently when used with a coil weighing less than 200lbs.  The hex axles are spring retained making them adjustable in any of the six sets of openings in the frame.  Larger coils require the rollers to be moved farther apart, smaller coils require the rollers to be moved closer together.  The two 16 gauge rollers in the side rails of the frame are also spring retained. 

ES78

The ES78 is used with 11 3/4 and 11 7/8 inch coil, or 5" gutter.

DB15

The DB15 is for use with 15 inch coil, or 6" gutter.

SH20

The SH20 can hold up to a 20 inch coil.

SPIN DOWN COIL CADDY

The Spin Down Coil Caddy (SDCC) is a valuable tool used to hold a gutter coil while it is being unrolled, or spun down into a smaller coil. It does not need to be mounted to the floor. It is wide enough to handle 5" or 6" gutter coil.  This SDCC is made to use two different ways. The first way is by putting your gutter coil onto one of your spools and setting it in the uprights. It works flawlessly in this manner. The other way you can use it is by using the roller that comes with it instead of a spool. The coil sits on the roller that is installed between the uprights and allows the coil to roll. This system does not work near as efficient as the spool system. It is almost a two person job when using the roller system. I have uploaded videos of both systems being used on youtube.

I created the Gutter Coil Caddy line for my own personal use.  My father and I have been in the gutter business since 1979 and had many times needed such a device but couldn't justify spending $600 on a cradle. Now, we can't imagine our business without it!  

Pricing as follows:   ES78 for $202.99, the DB15 for $217.99, the SH20 for $235.99!  The SDCC is currently on back order.  The shipping is FREE to the lower 48 states!  My hope is that you too will find these devices as beneficial as we have! Any returned coil caddy's will be charged a 25% restocking fee.

Seamless Gutters, Downspouts & Gutter Protection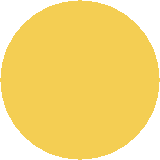 Don't you get

up in the air...

Call (419) 298-3269


Want to pay with check or money order:

Tony Huard

02843 Road 9

Bryan, OH  43506