Gutterman was established in 1979 by Roger Huard, who sought out to provide the best quality and craftsmanship of seamless eavestrouphing possible. Forty two years later, Roger is still hanging gutters, along with his son Tony who joined the business full time in 1996. Together, Roger and Tony have over 71years of experience and have guttered thousands of homes, barns, and commercial buildings!!

Goal:

We strive to be the best at what we do! Our goal is to meet the individual needs of each customer, by providing the highest quality gutter and drainage products and services available.

Guarantee:

Here at Gutterman, we stand by our name!  We guarantee all of our work to be of the highest quality, as we know our customers would expect nothing less. With our extensive years of experience, we are able to provide the best products and services possible, guranteed!. Please inquire about our warranties and guarantees as it varies with each each product and service.

Seamless Gutters, Downspouts & Gutter Protection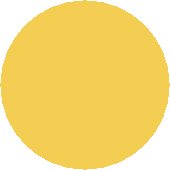 Don't you get

up in the air...

Call (419) 298-3269